Be Blown Away By The Meat-Free Meats At The Herbivorous Butcher
Aubry and Kale Walch have spent the last several years perfecting The Herbivorous Butcher's deliciously deceiving meat-free meats. With such great success with their pop-up stands at events and inside farmer's markets, they finally decided they would open a storefront in Northeastern Minneapolis this coming fall. The vegan siblings blend flavors from their Guamanian roots with other culinary cultures around the world to create simply satisfying meat alternatives that are 100% vegan and cruelty-free.
Bringing you small-batch, locally-sourced, and all-natural vegan meats, this duo says they will blow your mind with their healthy, ethical alternatives. They say you will never feel like you are sacrificing anything when eating their Italian Sausage, Smokey House Ribs, or Teriyaki Jerky just to name a few. The shop even makes their own gourmet vegan cheeses to pair perfectly with your meat-less selections.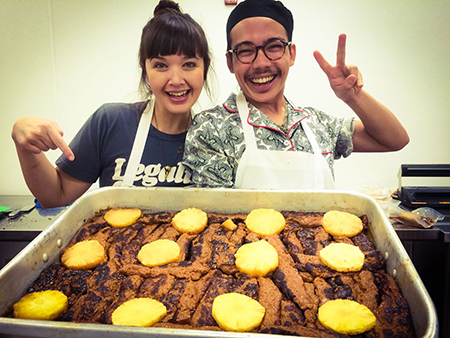 The need for meat alternatives has never been greater, and the Walch's have taken note. Animal agriculture is destroying our planet, causing dramatic and unsustainable increases in greenhouse gas emissions, deforestation, and water pollution, intensifying pressures on land, water, fertilizer, feed, and fuel. Even a slight decrease in the amount of meat we consume can spare billions of animals from a life of misery, as well as help heal the environmental impact factory farming has had so far.
Currently, you can find these delicious vegan meats and cheeses at farmer's markets and pop-up stands in NE Minneapolis. This fall, they will open a brick-and-mortar butcher shop storefront and will be open six days a week to offer their yummy selections. They will also offer shipping of products nationwide soon after they open!
The Herbivorous Butcher
507 1st Ave NE Minneapolis, MN
http://www.theherbivorousbutcher.com