Evanna Lynch on Veganism Loving Her Back
Luna Lovegood is known for her ability to speak uncomfortable truths. She isn't afraid to be herself and stand up for what's right. The actress who plays her, Evanna Lynch, is no different.
Evanna went vegetarian at just 11 years old and adopted a wholly plant-based diet in 2015. For people new to plant-based eating she encourages you to experiment with new foods and look at this as a happy and healthy journey founded on compassion.
"When I went vegan I did it out of love for animals; I didn't anticipate veganism loving me back by giving me better health, better friendships and a sense of personal equilibrium I didn't know was missing – but that's exactly what it did," she told us.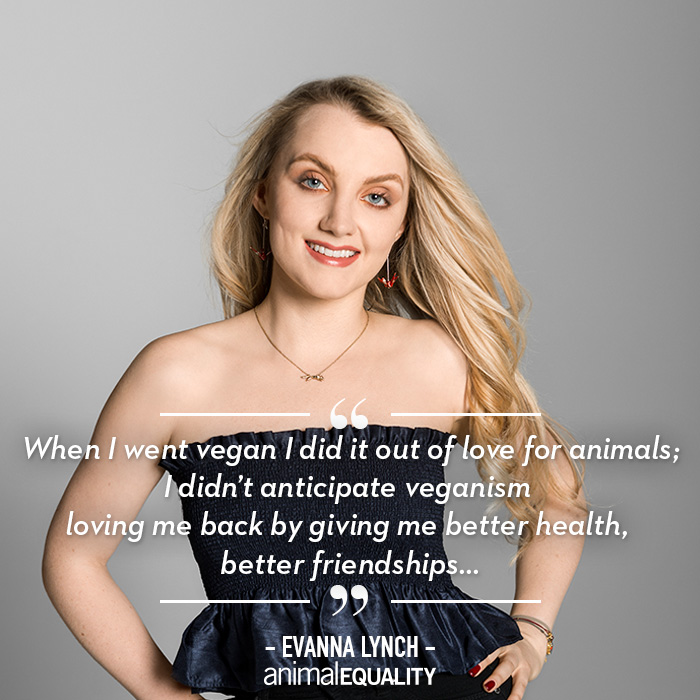 Moreover, she shared one of her favorite summer recipes with us and explained why she loves it so much…
"It's hard for me to pick a classic 'summer' recipe because I spent so many years as a vegetarian who didn't like vegetables and for the most part couldn't even recognize them in their natural state," she said.
She added: "I know you're supposed to want to roll around on a bed of spinach and bathe in grapefruit juice in summer but I never stray too far from my starch-happy beetroot-less roots. I like this recipe because it's gloriously pasta laden while still managing to pump a shocking amount of kale into my system in a really delicious way. And you can eat it cold too and call it a 'salad'. It totally counts. This recipe is from Lighter."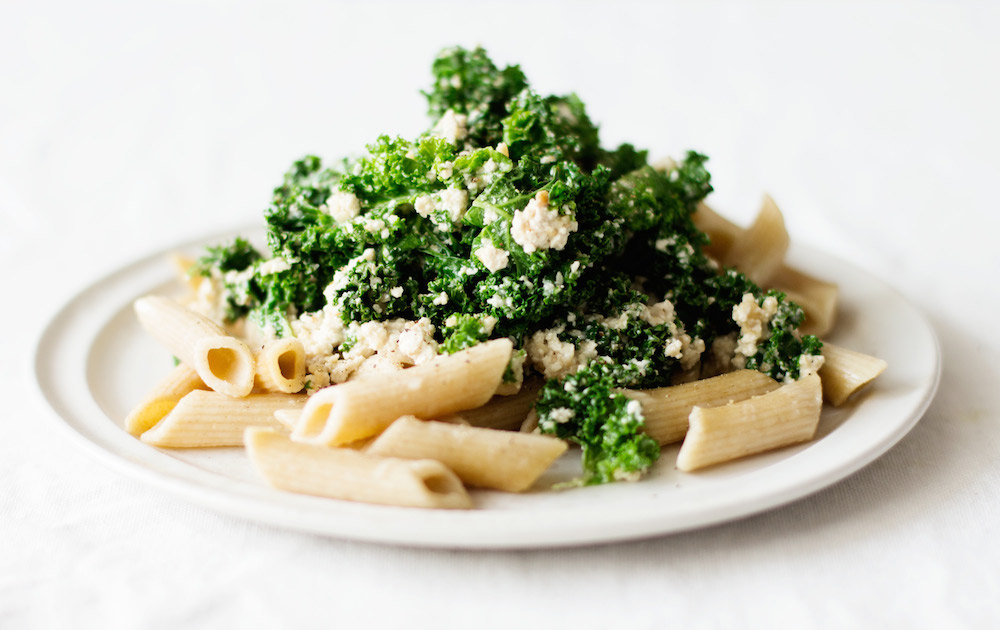 INGREDIENTS
Whole wheat pasta, 1 cup
Extra firm tofu, 0.5 block
Unsalted cashews, 0.5 cup
Kale, 1 bunch
Water, 0.5 cup
Garlic, 2 cloves
Nutritional yeast, 4 tablespoons
Dried basil, 1 teaspoon
Olive oil, 1 tablespoon
Salt & pepper
DIRECTIONS
Cook the whole wheat pasta according to the directions on the box.
Produce Prep: Rinse the kale and chop it into tiny bite-sized pieces. Peel the garlic.
Blend the unsalted cashews, dried basil, garlic, nutritional yeast, olive oil, and water in a high-powered blender or food processor. (Feel free to omit the oil for an oil-free version).
In a bowl, mash the extra firm tofu with a fork. Pour the unsalted cashew seasoning mixture over the extra firm tofu and stir to combine. (Depending on the water content of the extra firm tofu, your 'ricotta' may require extra liquid. Add olive oil and/or unsweetened plant-based milk for extra flavor and liquid, and salt to taste.)
Add a little bit of water to a pot, pan or wok with a tight-fitting lid. Bring up to medium heat. Add kale and cover to cook for 2-3 minutes.
Add the 'ricotta' mixture to the pan (pour it over the kale in the pan or wok), and then cover. Reduce heat to low and heat until the ricotta is warm throughout (3-5 minutes).
Top the whole wheat pasta with the kale and 'ricotta' mixture. Salt and pepper to taste.  Enjoy!
Share Evanna's favorite recipe on Facebook and happy eating!