6 Ways to Maximize your Impact with Non-Vegans through Language
October 29th, 2020
We all want the same thing: To make the world a better place for animals by convincing our friends and family to go plant-based. But how do we achieve this without alienating people by being "that pretentious vegan?" Below are a few tips on how to make your next conversation a success.
1. BE INVITING AND FRIENDLY
Don't use messaging that could turn people away. Meet people where they are to have the biggest impact.
2. KEEP YOUR MESSAGE SIMPLE AND MEMORABLE
People unfamiliar with veganism will get overwhelmed easily. Think about your most important message and stick to it.
3. BE PERSONAL
Why did you become a vegan? Share your personal reasons and make a human connection.
4. BE AS INFORMED AS POSSIBLE
Study up! To be comfortable sharing your knowledge, make sure you have the basics down. "Where do vegans get their protein?" and "Are the images from investigations showing standard industry practices?" are two questions you will hear regularly.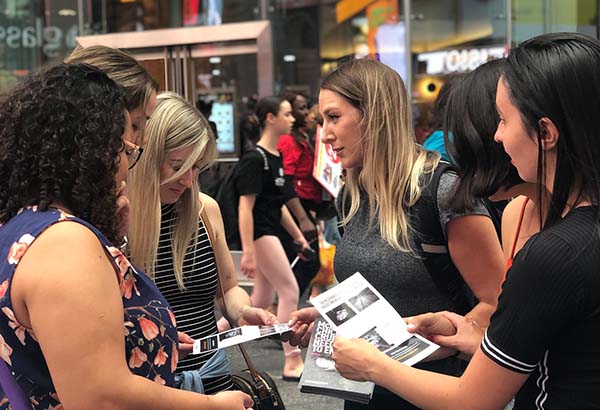 5. MAKE BEING VEGAN SOUND EASY AND DELICIOUS
Mention all the great foods we get to eat and the health benefits we enjoy.
6. APPLAUD PEOPLE FOR THEIR EFFORT
It's not about being perfect; it's about doing what we can. If someone tells you they switched to free-range eggs, say "That's great that you're looking for more compassionate products. Unfortunately, did you know that "free-range" doesn't mean what it implies?" Labels are purposefully confusing—give them a pat on the back while explaining the truth behind the labels.
Hopefully, these tips can help you navigate some tricky conversations with those you care about. When in doubt, just speak from the heart and make sure never to judge. And always lead by example!