This One Is For You CHEESE Lovers
One of the most common phrases I hear from people thinking of making the switch to a plant-based diet is "But I could never give up cheese!"
I feel ya, girl… This wasn't the easiest to let go of until I started reading more about the horrific dairy industry and how terrible dairy is for your health. And THEN, I tried Miyoko's Kitchen products, and MY LIFE CHANGED!
I no longer have the guilt associated with consuming dairy products and my body is sure thanking me for it too! My energy is way up and my skin even cleared up after cutting out dairy!
Let me introduce you to a few of the products that are changing human and animal lives:
These are just two of their amazing plant-based cheeses: Sundried Tomato Garlic and Double Cream Chive. Perfect on crackers, sandwiches, in mashed potatoes, and just about anything else you can imagine.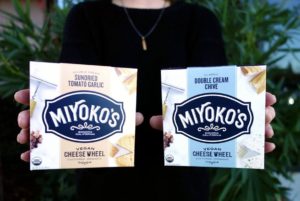 The company has recently come out with vegan mozzarella! They have a "Classic" kind as well as a nice, "Smoked" one. DELISH on pizza (pic below)!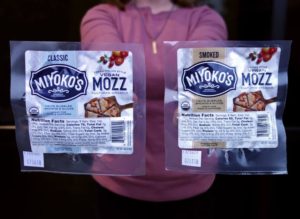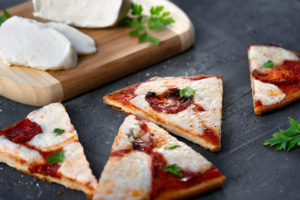 They also have butter and cheesecake!!!
And this month, Miyoko's is kindly donating 1% of all online sales to our non-profit: Animal Equality. Order the deliciousness today!!
Animal Equality is an international organization working with society, governments and companies to end cruelty to farmed animals. Awarded Top Charity by Animal Charity Evaluators, Animal Equality works to educate the public on the cruel injustice that is factory farming and inspire people to adopt compassionate food choices. They work with companies to change their policies to reduce the suffering of animals and engage government policymakers to take immediate action for animals. Learn more: animalequality.org 
Pledge to try veg
Sign up to get great tips and recipes