Vegan Food at the 99 Cent Store
Eating vegan nowadays is so easy and many people don't realize how inexpensive it can be, too! To prove how affordable a plant-based diet actually is, I took a trip to a 99 Cents Only store to show you how to shop for vegan groceries on a budget. Here's what I found:
Beverages
The 99 Cents Only stores in my area are always stocked with different juices, sodas, and dairy-free beverages like soy, coconut, and cashew milks. Oftentimes, they have non-dairy creamer, too. Today, I stocked up on So Delicious French Vanilla Organic Coconut Creamer.
Produce
Dollar stores can have loads of fresh produce that's cheaper, but just as good as a standard grocery store. All kinds of bulk veggies and fruits, as well as bagged salads, fill the aisles of 99 Cents Only. Many Dollar Tree locations have produce as well.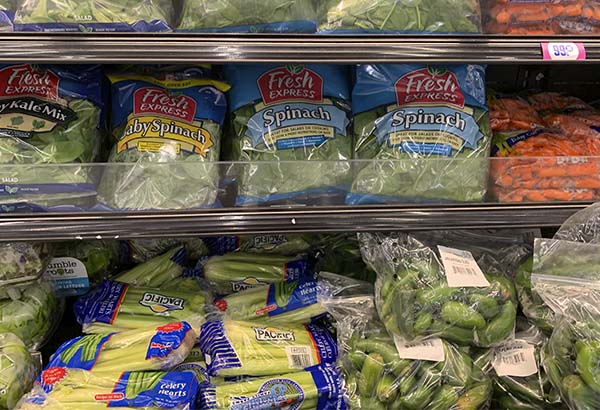 Bread
At most dollar stores you can get a full loaf of bread (in various varieties) or a pack of bagels for just a dollar.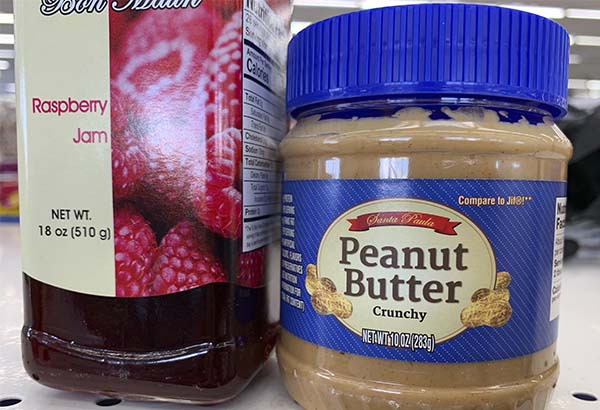 Don't forget peanut butter and jelly to go with your bread!
Canned
I love this section for quick lunches. There are tons of vegan soups and vegetarian chili (which is actually vegan) at the dollar store. A personal favorite dollar store find is Anderson's Split Pea Soup! Be sure to check the labels if you're not sure about an item.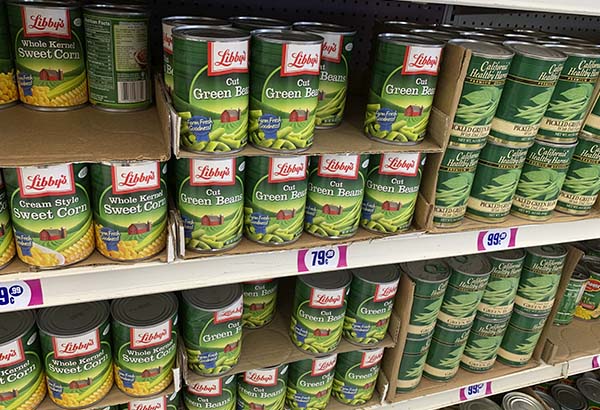 I always get my canned veggies and beans at the dollar store, too. Typically black beans, and refried beans labeled "vegetarian" or "fat free" are vegan, too.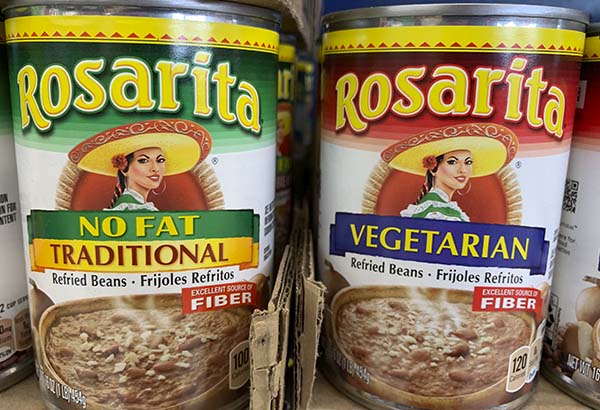 Dry Staples
In one aisle you can usually find lots of large bags of different types of beans and rice for just a dollar. Don't forget to grab some tortillas and salsa while you're at the store, too, and you can make burritos for the week.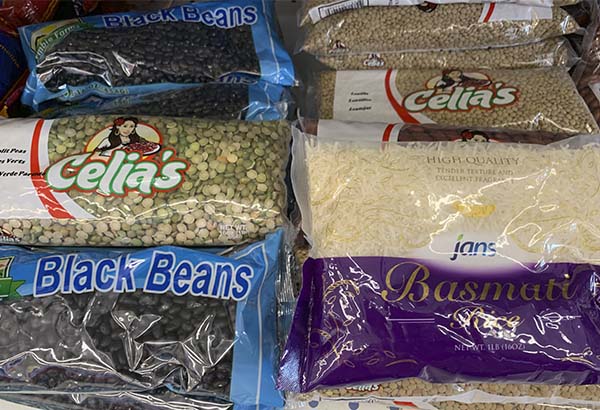 Frozen
Keep your eyes peeled in the frozen section. I often find vegan potstickers and spring rolls. Sometimes, you can find frozen items from some popular plant-based brands like Gardein! Today, I purchased a few boxes of frozen waffles and hash browns.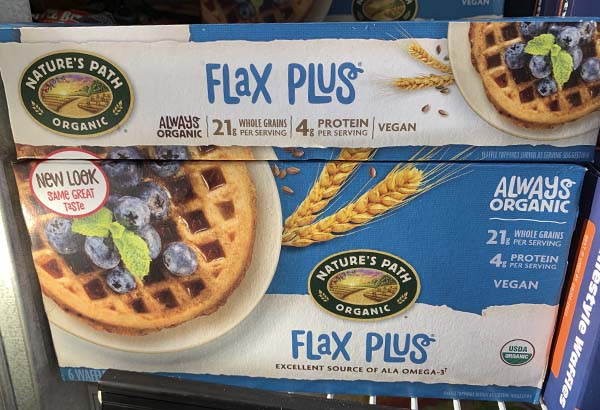 Noodles / Pasta
Most instant ramen contains meat, but don't worry because Top Ramen's Soy Sauce flavor and Chili flavor are both here to save the day — they're vegan!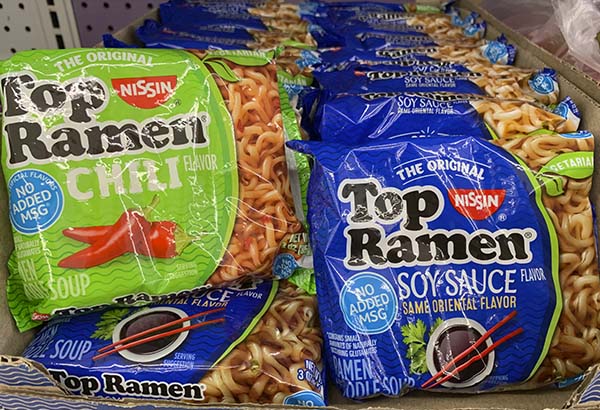 I also found this yummy kimchi flavored instant noodle cup that was marked proudly with a vegan label. You never know what you'll find if you take a moment to look.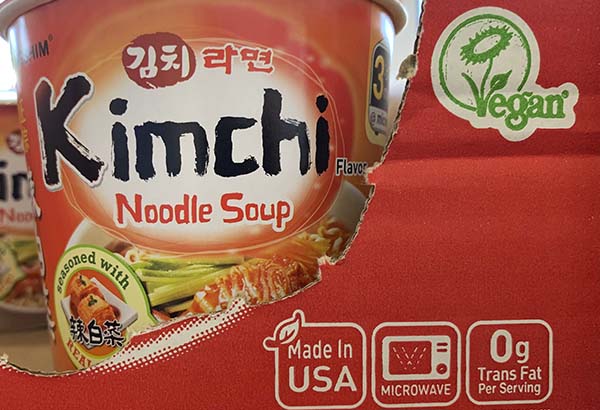 And, there are always big bags of pasta and cans of different pasta sauce at the dollar store.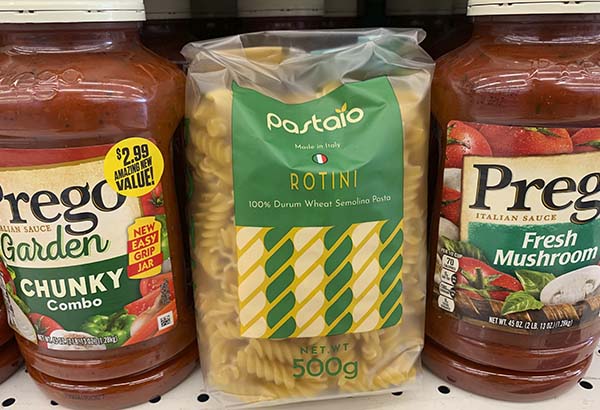 Breakfast
There's tons of instant and non-instant oatmeal, grits, and granola. Most are vegan, but check the label for pesky dairy.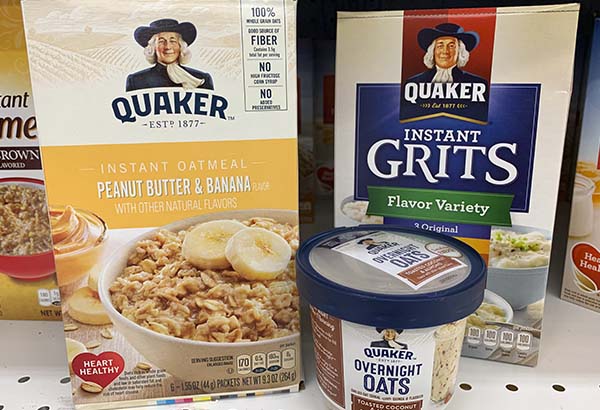 Snacks For Days
You won't believe how many chips are accidentally vegan. Some favorites include Takis, Sweet Chili Doritos, Original Pringles, and tortilla chips. PRO TIP: the ranch, original, and barbecue flavored Corn Nuts are vegan.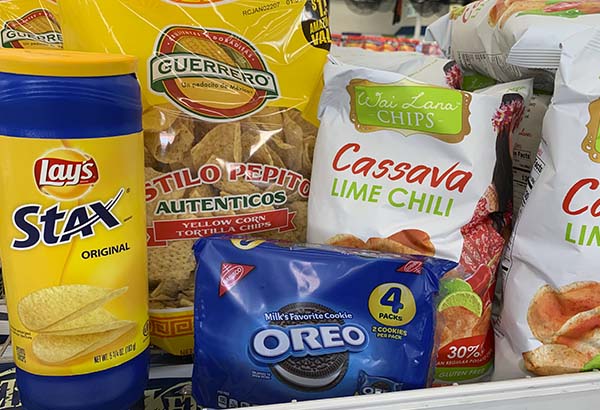 Candy
Last, but not least, CANDY. There are so many vegan candies on the shelves, just check the label for gelatin, which is made from animal bones and ligaments. And check chocolate items for dairy or eggs.
I picked up some big dark chocolate bars that happen to be dairy-free and also Sour Patch Kids, Mambas, and Airheads (don't judge me.)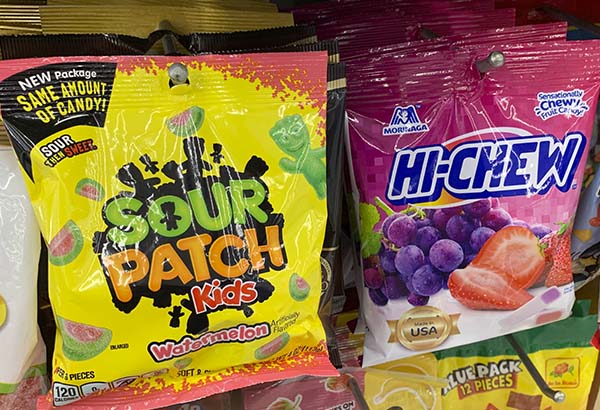 Baking
There's a baking section with lots of essential ingredients to bake vegan foods. Often times, your local dollar store will have cake and bread mixes that are accidentally vegan.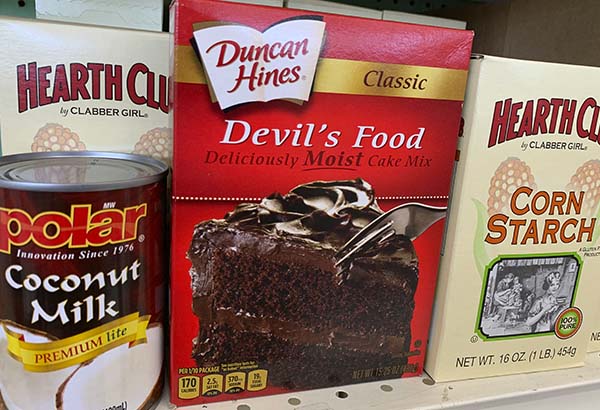 Many Duncan Hines brand cake mixes and frostings are surprisingly plant-based (check the label, because some contain dairy). You can make a vegan cake easily by replacing each egg in the recipe with two tablespoons of vegan instant mashed potato flakes.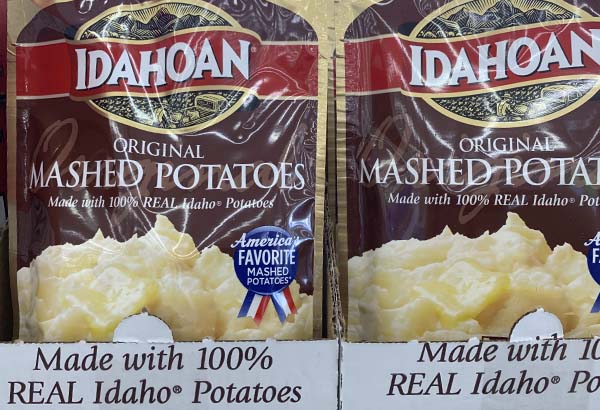 I also like to make a pumpkin chocolate cake by omitting the oil and egg from the ingredients on the box and instead using a 15 ounce can of pumpkin. Follow the rest of the directions on the box for baking and your cake will taste great. Both the canned pumpkin and instant mashed potatoes were available at the store during my trip.
***
So next time anyone tells you they don't want to go vegan because it's expensive, show them this guide! There really is no excuse to continue harming animals and the environment by eating animal-derived foods.
For more tips to make going vegan easier, check out our guide to dining out!