Welcome to Love Veg!
Are you interested in discovering great plant-based options but don't know where to start? Do you struggle with talking to your friends or family about your change of heart? Would you like to get the in on best veg places to try in your city? Do you have questions about plant-based nutrition? If your answer is yes to any of these questions then Love Veg is the site for you!
First let's introduce ourselves: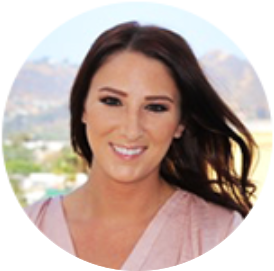 Dane Charbeneau, Campaigns Manager
Where are you from? Dallas, Texas
Favorite food? Sandwiches! Put something tasty between bread and I'll devour it.
What made you make the switch to vegan? I was the little girl that moved bugs from the sidewalk to the grass, so saving animals was always a part of me. Once I realized that I could do the most good for animals by leaving them off of my plate that's exactly what I did.
What do you do when you aren't saving animals? Living in LA means having awesome weather all of the time so I usually spend my free time hiking. I'm also happy watching a movie at home with my two cats, Salvador and Dali.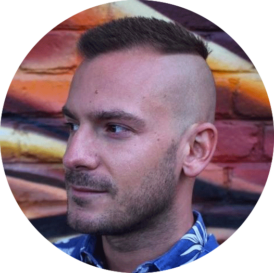 Justin Lessner, Communications Coordinator
Where are you from? Born in Oregon but grew up in sunny San Diego.
Favorite food? Umm…anything that's spicy! I love living in LA where we have so much great Thai and Mexican food.
What made you make the switch to vegan? I grew up watching this show called Kratt's Creatures. It was just a kids show but it really helped me look at animals in a different light and had me wondering why I had a dog that I loved and cared for but we ate chickens and cows. Once I made that connection it was easy for me to leave animals off my plate.
What do you do when you aren't saving animals? Eating out and enjoying amazing food is high on my list but nothing beats an evening at home cuddled up with my BFF Julian, a nine year old French Bulldog.
We're excited to guide you through the world of plant-based living and help show you how truly amazing it can be for the animals, for the planet, and for you!
Pledge to try veg
Sign up to get great tips and recipes