Cereal with Almond Milk and a Glass of Orange Juice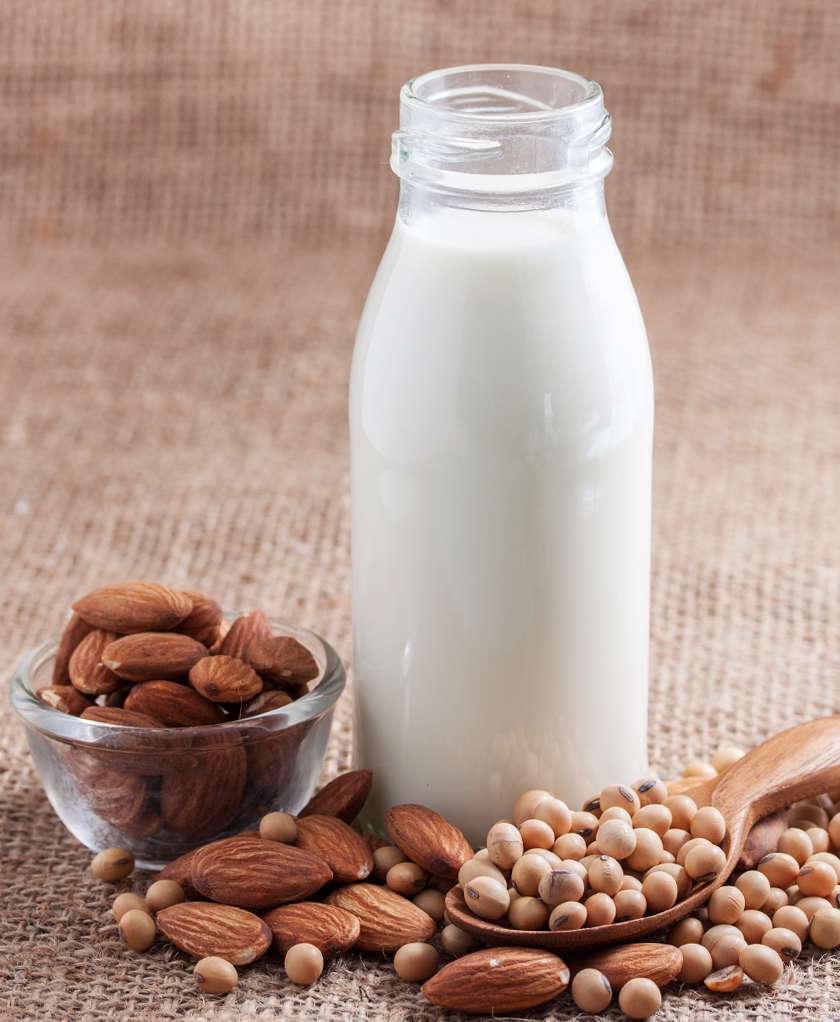 Many cereals are vegan, just look out for those made without honey if you want it completely free of animal-products.
Enjoy with almond, soy, or whichever plant-based milk you prefer. It's easy to find a variety of plant milks, which are located in the dairy section at the grocery store.
Add seasonal fruit on top and wash it down with a glass of fresh-squeezed OJ for a balanced meal.