On a budget
Download the app Happy Cow and discover affordable places near you with vegan options.
A plant-based diet is perfect for those on a budget. Whether you're studying, on a smaller budget, or just a generally smart spender; it is easy to eat healthily and diversely, without spending a lot.
Create a good foundation with basic foods, like brown rice, pasta, legumes, vegetables, and fruits. Tofu and milk alternatives, like soy or almond, are also mainstream and don't differ greatly in terms of price from cow's milk. And if you do occaisionally treat yourself to a coffee, Starbucks offers soy and coconut milk, Dunkin Donuts offers almond milk, and Pete's Coffee even has vegan whipped cream!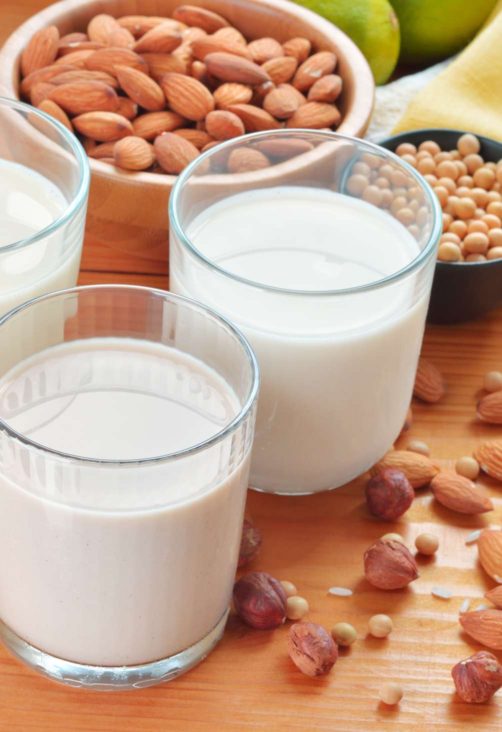 Easy tips
Choose meals based on grains and beans. They are inexpensive and packed with nutrients.
Buying frozen fruit can be cheaper than fresh fruit. So check out the price difference before you buy. Remember they also have more vitamins than fresh produce.
Buy flour, grains, nuts, seeds, beans and dried fruit in bulks. It will probably work out cheaper than smaller packages.
Buy generic brands, they are usually just as good as the brand names but cheaper.
Plan ahead. If you spend some time planning what you are going to buy and eat and check what leftovers you have from previous days you will be sure to save some money.
Shop wisely: There can be a huge difference between one grocery store and another. Make sure you read the information below and shop in the most economic grocery store for you.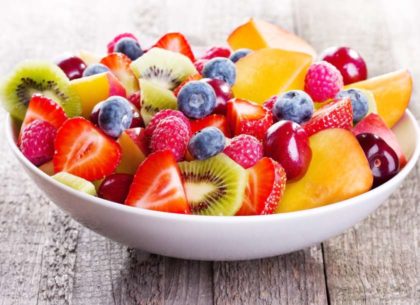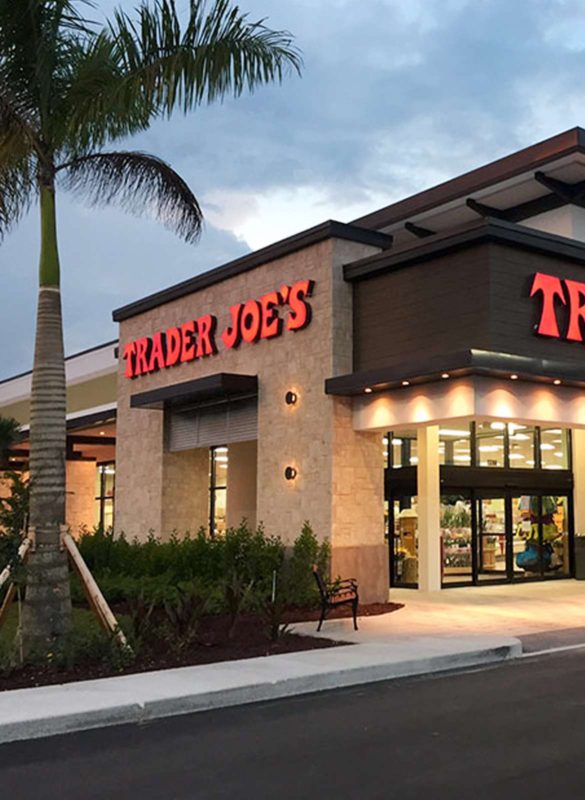 The cheapest places to buy
Trader Joe's offers a vegan dietary list with all of the plant-based products you can purchase at its stores and you can get cheap plant-based products, like fruits, veggies, nuts, legumes as well as plant-based milks, vegan cheeses, meat substitutes etc, to stock your kitchen with at most grocery stores.
As for products, Tofurky's deli slices, sausages and other products are not only packed with protein but also relatively cheap. Try the Tofurky oven roasted slices with tomato and JustMayo for an inexpensive protein-packed sandwich.
Eating Out
All these fast food chains and restaurants offer full vegan meals that will leave you satisfied for $10 or less.
Taco Bell: Get a bean burrito for $1.09, add a soft drink and Cinammon Twists to eat for under $4.
Chipotle: Order the burrito sofritas for $6.50. Add chips and guacamole and get a full meal for less than $10.
Little Caesars: Get a large veggie pizza without cheese for $8.99.
Subway: Try the footlong veggie delight for $5.50, add apple slices and eat a healthy meal for just $7.
Panera: Enjoy a Whole Classic Cafe Salad for $6.29. Add the Blueberry Pomegranate Power Smoothie with Coconut Milk and you will eat for just over $10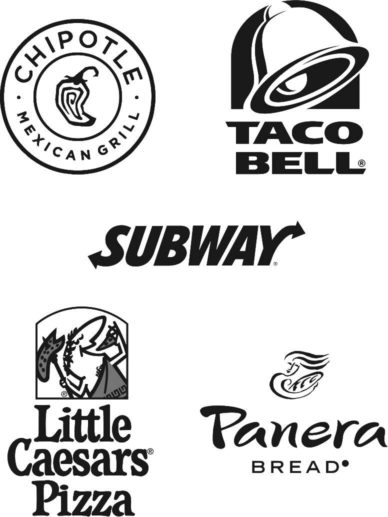 Menu plan
The following examples show you just how easy it is to eat delicious, animal-friendly foods every day!
Day 1
BREAKFAST
Fruit Cereal: one banana, 1 cup cereal, 1 cup soy milk
SNACK:
1 apple with peanut butter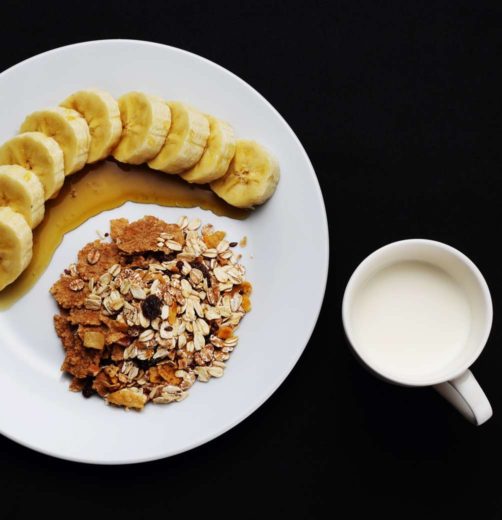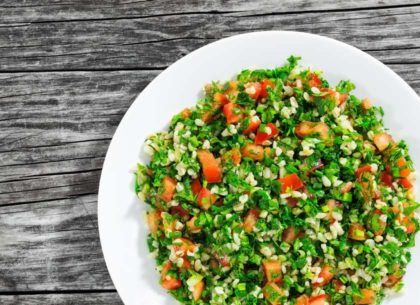 LUNCH:
Couscous Salad: 1 cup couscous, 20g tomatoes, 1/3 cucumber, homemade oil-vinegar dressing with salt & pepper
DINNER:
Asian Curry with Rice and Tofu: 1 ¼ cup white rice, ½ can coconut milk, frozen Asian vegetables, 3 oz tofu, curry powder, salt & pepper
Total cost for one day under $7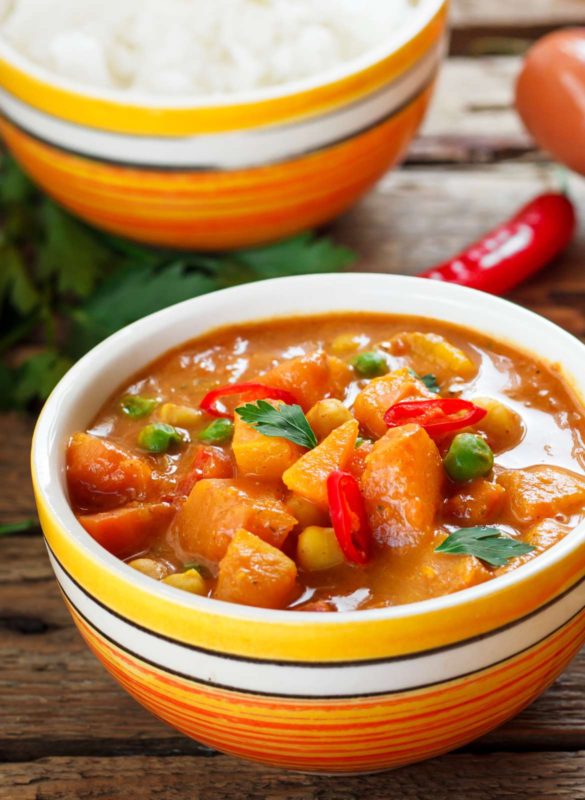 Day 2
BREAKFAST:
2 slices of whole wheat bread, jam, peanut butter
SNACK:
1 fruit and nut bar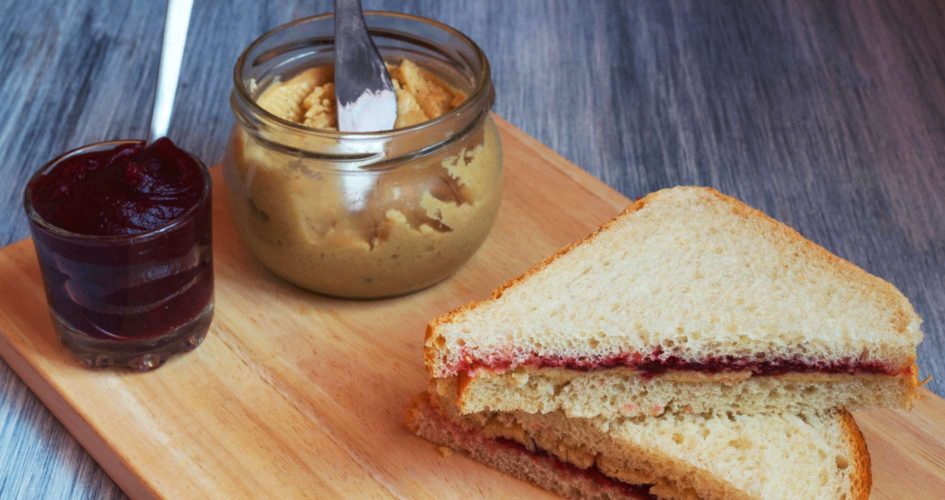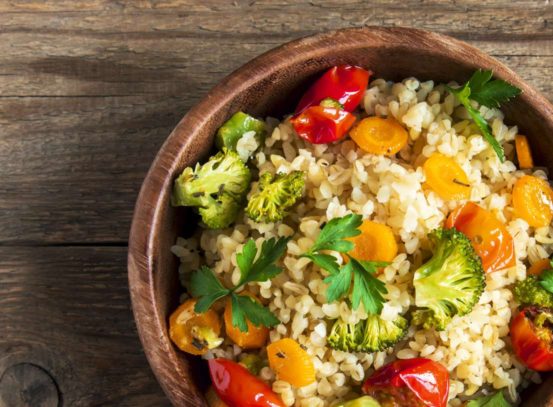 LUNCH:
Bulgur-Broccoli Salad: 2/3 cup brown rice, 2/3 cup broccoli, one carrot, ½ leek, 1/2 red pepper, 1/2 cup smoked tofu, salt & pepper, lemon juice, parsley
DINNER:
Mediterranean Pasta: 1 ¼ cup wholemeal pasta, 1 cup canned tomato puree, 1 cup frozen peas, 1/2 cup mushrooms, salt, pepper, basil
Total cost for one day approx. $7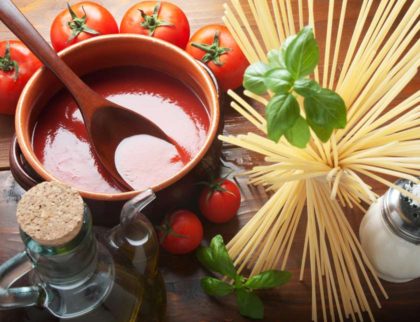 Day 3
BREAKFAST:
Fruit Salad: 1 apple, 1 banana, ½ cup frozen berries, ½ cup soy yogurt
SNACK:
2 oat biscuits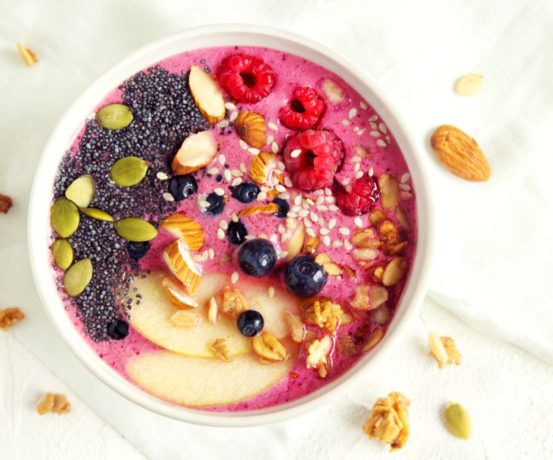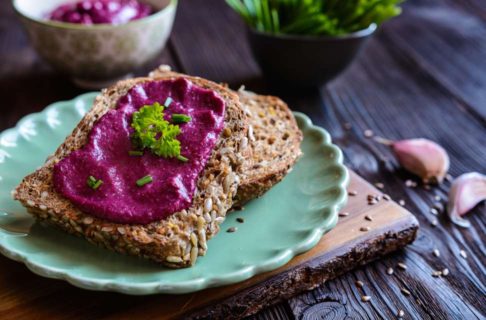 LUNCH:
2 slices of whole wheat bread with 1 ½ tbsp vegetable-spread
DINNER:
Roast Dinner: 1 cup potatoes, ½ carrot, ½ cup mushrooms, 2/3 cup soy mince, 2/3 cup brussel sprouts, serving of gravy
Total cost for one day approx. $5