Healthy Carrot Cupcakes
What's the difference between a cupcake and a muffin? I'm not sure, but these delicious little carrot cake cupcakes (muffins?) are pretty exciting for a few reasons. Not only do they taste as good as any carrot cake I've ever had, they're so much healthier than a typical carrot cake drenched with oils and processed sugars. Plus, they're full of vitamins, fiber, and omega 3's. And if that wasn't enough, they're perfectly moist and fluffy. Oh! And I created a healthy cream-cheese-like icing from tofu that works perfectly with these cupcakes (more on that at the bottom).
Preparation Time: Approx. 1 – 2 hours (depending on if you are serving with icing)
Ingredients
Cupcake / Cake
3 tbsps flax seed
1/2 cup water
1 1/2 cups spelt or whole wheat flour
1/2 cup of unprocessed sugar
1 1/2 tsps baking soda
1 tsp baking powder
1 tsp cinnamon
1/2 tsp cloves
1/2 tsp nutmeg
1/2 tsp salt
1/2 cup apple sauce
1/4 cup melted coconut oil
2 tbsp maple syrup
1 1/2 cups grated carrots
1 cup chopped walnuts
1 cup raisins
TOFU CREAM CHEESE ICING
8 oz firm silken tofu
3 tbsps maple syrup
2 tsps lemon juice
2 tsps vanilla
Splash of soy milk as needed
Preparation
Preheat the oven to 350F.
Make the flax 'eggs'. Did you know you can create an egg substitute by using 1 tablespoon ground flax seed with about 3 tablespoons warm water? This acts as an effective binding agent in baked goods. Just whip the flax and water with a fork and let it sit for 5-10 minutes until thick. For this cake, we need about 3 flax eggs, or 3 tablespoons flax and 1/2 cup water. Whip this together and set aside.
In a large mixing bowl, combine the flour, unprocessed sugar, baking soda, baking powder, cinnamon, cloves, nutmeg, and salt. Gently mix the ingredients until well combined.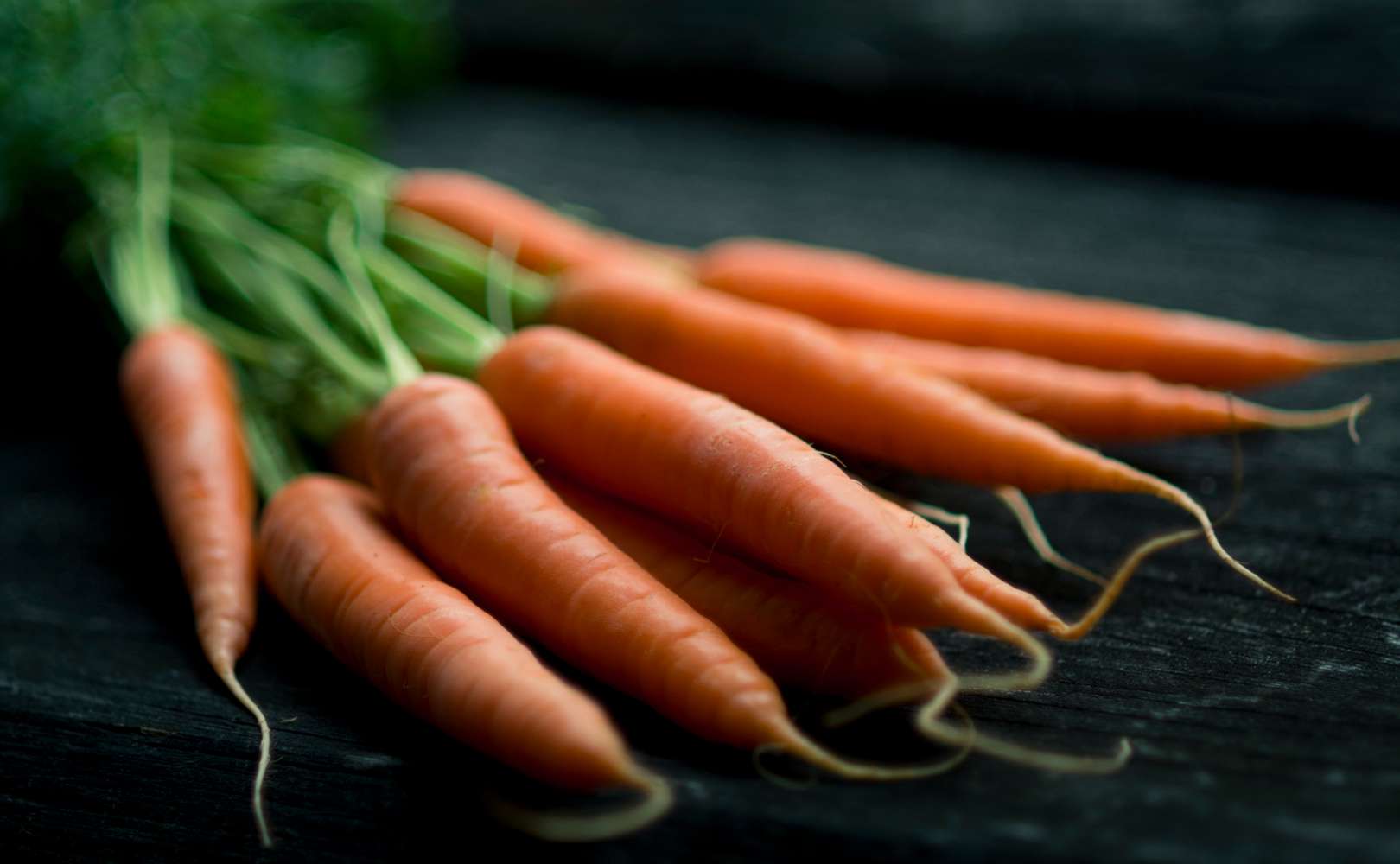 In another bowl, pour in the flax 'eggs' and mix with the apple sauce, melted coconut oil, maple syrup, carrots, walnuts, and raisins. Then, gently fold the wet ingredients into the dry ingredients until well combined. Make sure not to over mix.
Transfer the batter to cupcake liners or a lightly-greased cake pan. Bake at 350°F for about 35 minutes until the tops turn golden brown and a toothpick comes out clean. Allow to cool in the pan for at least 10 minutes before attempting to remove them.
Right out of the pan, these make great carrot cake muffins. But a healthy tofu-based icing kicks these cupcakes to a whole other level, and it's so easy to whip up in under 5 minutes. This icing recipe is light and mildly sweet as written, which is perfect for my tastes, but you could easily add more sweetener or oil for a richer taste.
For this icing, combine all ingredients into a blender with a few teaspoons of soy milk and blend until creamy. Give it a taste and adjust any ingredients to your liking. Allow to chill for at least 30-60 minutes before icing the cupcakes.