Satay Tofu Skewers
Mouth-watering satay tofu skewers to satisfy your spicy cravings – these are amazing! I guarantee that you will not be able to stop eating them. The rich and spicy tofu skewers are balanced with the cool cucumber salad with the fresh mint and basil. Add as much or as little chili as desired. You can always prepare the tofu in the morning and let it marinate in the fridge all day so it's easy to throw in the pan for dinner! I can't wait to make this again.
Preparation Time: 30 Minutes
Ingredients
(makes 8 skewers)
12 oz extra firm tofu
Oil to fry
Satay sauce
1/2 cup peanut butter
1/4 cup tomato sauce (ketchup)
2 tbsps coconut cream
2 tbsps lime juice
1 garlic clove
1/2 tsp grated fresh ginger
1/2 red chilli, to taste and deseeded
1 tsp kecap manis (sweet soy sauce)
2 tbsps crushed peanuts (you can skip if you used crunchy peanut butter)
Cucumber salad
2 cups thinly sliced cucumber
1/3 cup basil leaves
1 tbsp tightly packed mint leaves
1/2 cup bean sprouts
1/3 cup thinly sliced red onion
1 tbsp lemon juice
Sliced red chilli (optional)
Preparation
If you are using wooden skewers, soak them for 30 minutes in water to prevent them from burning on a barbecue or open grill.
Add all satay sauce ingredients except for the crushed peanuts to a processor and blend until combined and smooth. Add the crushed peanuts and stir. Transfer the sauce to a bowl and set it aside.
Chop up the tofu into small even 1cm cubes and add them to the bowl with the satay sauce.   Carefully stir the tofu around until it is evenly covered.
Prepare the salad and toss in a bowl and divide between two plates.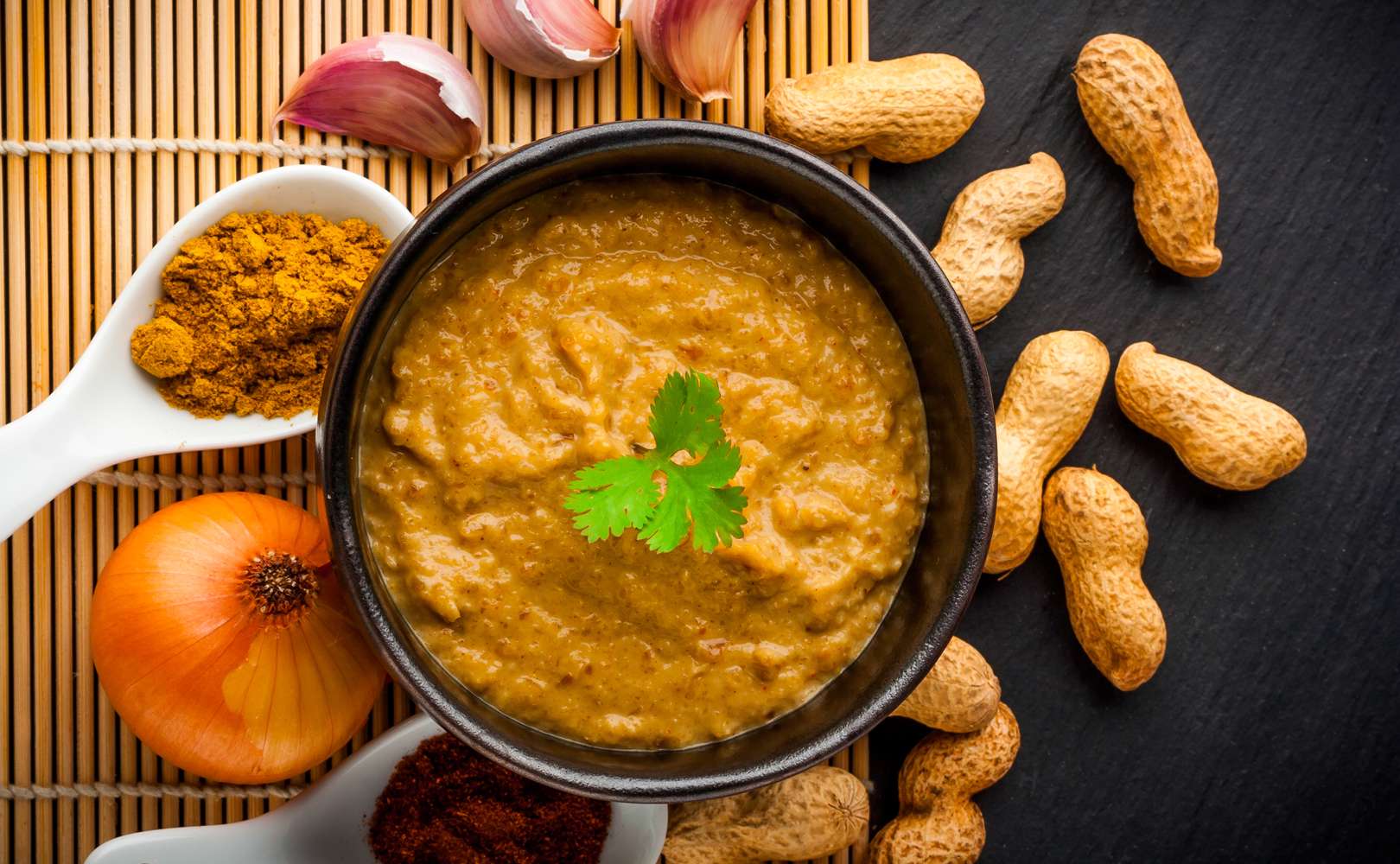 Carefully thread the tofu cubes onto 8 bamboo skewers leaving room at the bottom of the skewer to hold.
Fry in a hot pan or grill pan with a little bit of oil, on a barbeque or under the grill until all 8 tofu skewers are evenly browned on all sides.
Place 4 skewers on top of each salad and drizzle the extra satay sauce over the salad and skewers.
Serve immediately!